This week I'm reading an advance reader copy of a young adult book and an audiobook. I hear April is National Audiobook Month. I love audiobooks anyway, but I'll just make a point to read a little of more them this month.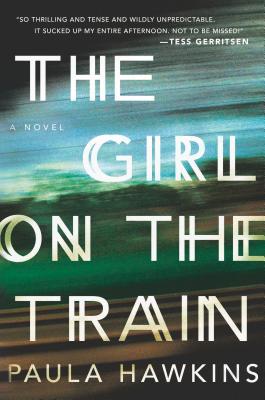 The Girl on the Train by Paula Hawkins
Audio CD
Published January 13th 2015 by Penguin Audio
10 hours, 59 minutes
Publisher's summary: Rachel takes the same commuter train every morning. Every day she rattles down the track, flashes past a stretch of cozy suburban homes, and stops at the signal that allows her to daily watch the same couple breakfasting on their deck. She's even started to feel like she knows them. "Jess and Jason," she calls them. Their life—as she sees it—is perfect. Not unlike the life she recently lost.
And then she sees something shocking. It's only a minute until the train moves on, but it's enough. Now everything's changed. Unable to keep it to herself, Rachel offers what she knows to the police, and becomes inextricably entwined in what happens next, as well as in the lives of everyone involved. Has she done more harm than good?
My Best Everything by Sarah Tomp
Published March 3rd 2015 by Little, Brown Books for Young Readers
Kindle Edition
Luisa "Lulu" Mendez has just finished her final year of high school in a small Virginia town, determined to move on and leave her job at the local junkyard behind. So when her father loses her college tuition money, Lulu needs a new ticket out.
Desperate for funds, she cooks up the (illegal) plan to make and sell moonshine with her friends. Quickly realizing they're out of their depth, they turn to Mason, a local boy who's always seemed like a dead end. As Mason guides Lulu through the secret world of moonshine, it looks like her plan might actually work. But can she leave town before she loses everything?
My Best Everything is Lulu's letter to Mason–but it a love letter, an apology, or a good-bye?